What is the difference between a Tiki Hut vs Tiki Bar ?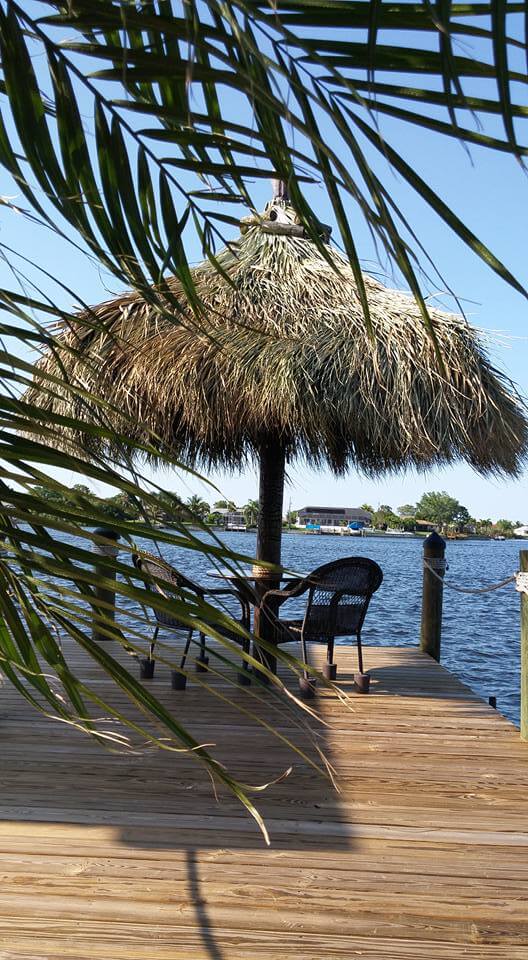 When trying to decide whether to have a custom tiki hut or tiki bar built you may be asking yourself the following question. What is the difference between a Tiki Hut vs Tiki Bar? And which palm hut design should you choose? The answer is simple, a tiki hut is a custom built outdoor structure constructed mostly of wood and comes with a weather resistant palm thatched roof. A tiki bar is usually constructed in the same way but usually comes with a built in bar that is custom designed by a licensed professional contractor. As far as choosing one or the other, in most cases it comes down to personal preference and in other instances it may depend on the purpose the tiki hut or tiki bar will serve.
Many residential homeowners in Florida like the look and feel of an authentic backyard paradise, from exotic tiki huts to smaller umbrella style huts that provide the perfect solution for shade and cover. Commercial tiki bars tend to be much larger in size and are perfect for businesses like bars & restaurants, hotels and resorts who maybe looking to add a special touch of tropical paradise to there establishment.