The Very Best Palm Thatch Tiki Hut Roofs
Palm thatch tiki huts provide durability, sustainability, and can even withstand Florida hurricanes. Palm thatch roofing has many benefits. When properly maintained a palm thatch roof can last over 10 years!
The most important part of a tiki hut is the roof. Using the best quality materials will help increase the lifetime of your tiki hut. Properly maintaining the guttering system and insuring the roofs well being is in absolute superior condition is necessary.
One of the most traditional and most reliable tiki roofs is the palm thatch roofs. The tiki hut roof is typically built using a solid wood frame and covered with only the very best in high quality hand selected palm fronds that are freshly cut. A real palm thatch tiki hut roof is a very popular choice compared to the synthetic tiki hut roof because it can easily be replaced or re-thatched depending on the condition over the years. Palm thatched roofs are eco-friendly and blend in with the beauty of the outdoors. A palm thatched roof will easily create a cooling environment to relax under. Temperatures under a palm thatched roof are easily 15-20 degrees cooler than the outside temperature, helping keep you cool in the Florida heat!
A palm thatced roof is an excellent choice for Florida's climate. The high quality of a palm thatch roof prevents problems before they arise. Water and small debris is the primary cause of roofing issues in tiki huts. When the roof is damaged in a tiki hut it can compromise the entire structure. Palm thatched roofs have the ability to shed water and are wind resistant. Palm thatched roofs are easily able to sustain the strongest winds even in hurricanes.
Maintenance on palm thatched roofs is minimal. A water based fire retardant that combats mildew and insects is highly recommended. This is a seal that is applied a week or so after the roof is completed or when the palm fronds have turned brown. The protective coating is made soley for that roofs. This should be applied annually for maximum protection. An oil based chemical that offers longer protection is also available. Florida Tiki Huts will always provide our customers with the choice that works best for them.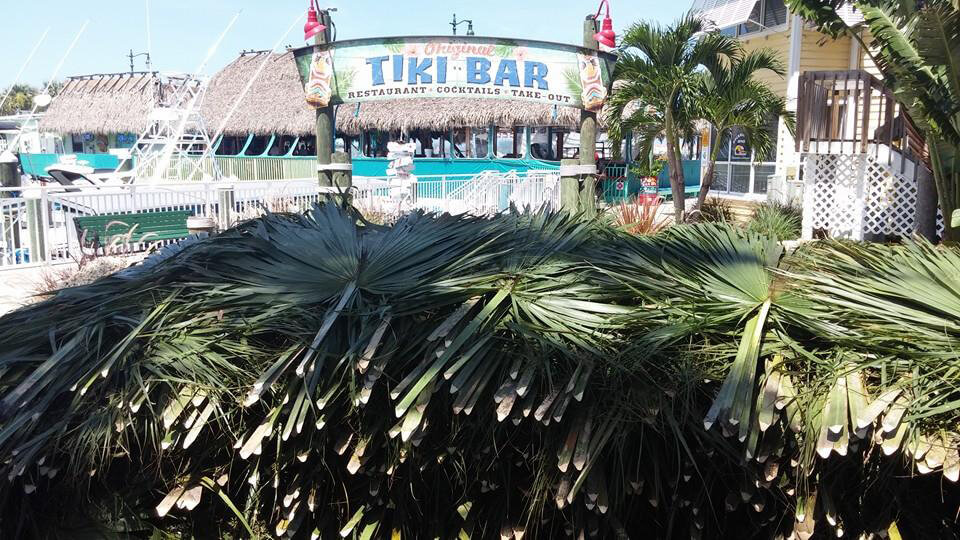 The benefit's of a palm thatched roof are great. Florida Tiki Huts believes in giving our customers the best. There is very little to no maintenance with palm thatched roofs which makes for a very economical living space and investment. Please give us a call today at (352) 584-4387 or contact us online and complete our simple online contact form to get a free quote on your next palm thatched tiki hut or tiki bar.